Michael Walchhofer – high-energy approach to Life
Elite Athlete, Hotelier & Family Man
With immense pride and joy, Michael Walchhofer looks back on his exciting time as a top-flight sporting figure in the Ski World Cup. "Skiing was always the greatest thing for me – that drive for speed, nerve-tingling excitement, being the first to reach the valley, and the feeling of being celebrated as the winner, fascinated me completely. I loved the challenge: Downhill runs like the Streif in Kitzbühel and the Lauberhorn in Wengen sparked my competitive fire and pushed me to perform at the highest possible level." Today, Michael Walchhofer is grateful for his many positive sporting experiences, though also for many a negative moment that prompted him to mature and grow.
Concentration on the essentials and the ability to contantly overcome new challenges have also benefited him as a hotelier. With immense enthusiasm, since the end of his successful ski career - and in collaboration with his brother Rupert - he has been running the Walchhofer hotel businesses (Familienhotel Zauchenseehof, Hotel Zauchensee Zentral and Hotel Sportwelt) in Altenmarkt-Zauchensee, Salzburger Land. His daily interactions with guests bring him great joy. And his life is immeasurably enriched by wife Barbara and his children Hannah, Mathias and Patrick, who always provide him with strong support and are, now as ever, his most loyal fans.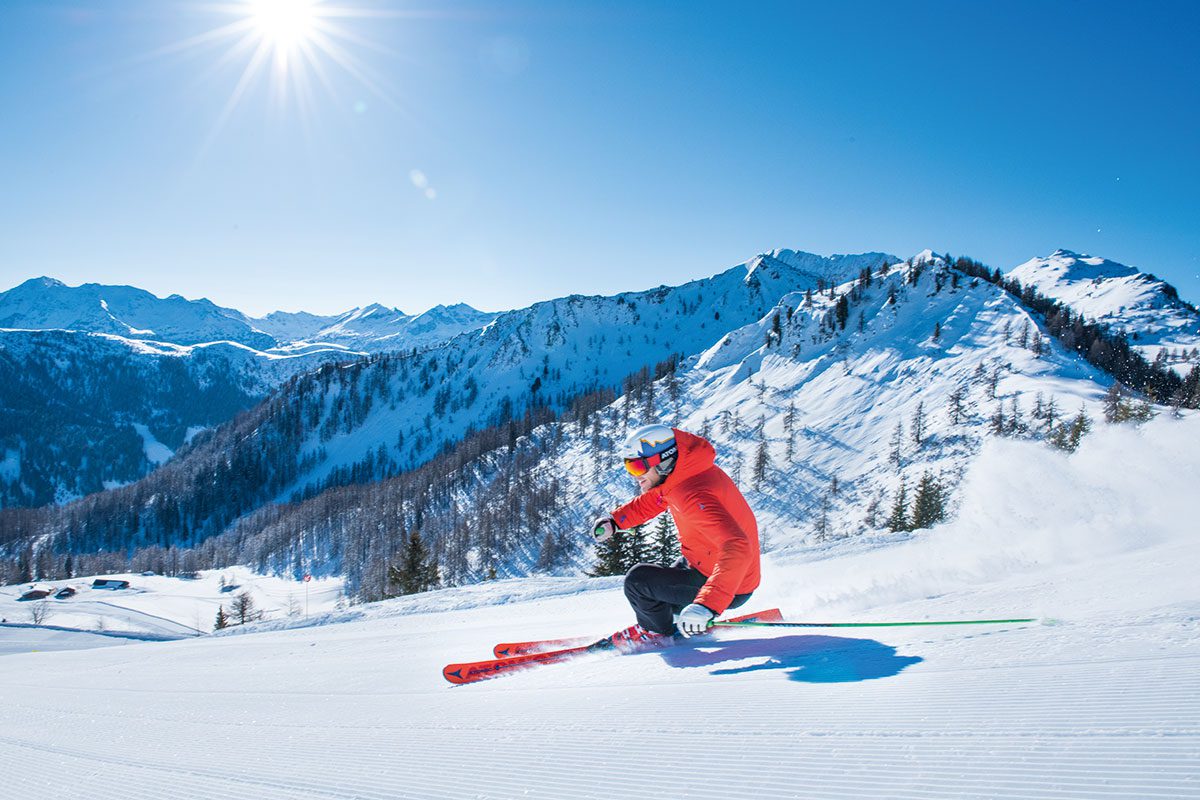 Book this popular Package
Skiing with the World Champion
Have you always wanted to ski with a world champion? Michael Walchhofer's 4-star Hotel Zauchensee Zentral gives you the opportunity to do just that. The hotel offers a number of winter packages that let you ski with the world champion in person. Better news still: "… it doesn't involve any additional costs!"
I look forward to seeing you here, your Michael Walchhofer
Talent has
who perseveres.
In a Nutshell
My Sporting Career
World Cup debut on 06.01.1999 in the slalom in Kranjska Gora, with a great 9th place finish
Downhill World Champion in St. Moritz, 2003
Olympic Silver Medalist in Turin, 2006
World Cup Silver Medalist in Bormio, 2005, in the SuperG and team event, bronze in the downhill
3-time winner of the Downhill World Cup (2004/05, 2005/06, 2008/09)
14 downhill victories, 3 Super-G victories, 1 victory in the combined, 1 victory in the super-combined
240 Ski World Cup starts
Second- and third-place finishes in the downhill, Super-G and combined, 49 World Cup podium finishes
Salzburg's Sportsman of the Year 2004 and 2007
End of my sporting career: 2011
"I love the challenge."
Michael Walchhofer
My Activities as
a Hotelier, Manager, Organizer,…
I am now totally dedicated to my many new obligations. In addition to my career as a hotelier at 4-star Hotel Zauchenseehof, 4-star Hotel Zauchensee Zentral and the new 3-star Hotel Sportwelt in Zauchensee, I am an MBA, board member and shareholder of KMU Akademie & Management AG. In addition, next-generation athletes and the Ski World Cup races in Zauchensee are very close to my heart. As a member of the organizing committee, I am able to contribute my own experiences as a ski racer.
Talk "Elite Sports – Pushing the Limits"
with Michael Walchhofer
Traits such as motivation, endurance and mental strength aren't just applicable to sports, but also to many other aspects of our daily lives. During my active time as a top-flight athlete, I was able to cement and expand those characteristics. To this day, the countless experiences I accumulated on pistes around the world continue to benefit me in my business enterprises. As hotelier and manager of the Walchhofer tourism businesses, I make every effort to convey those same positive characteristics to my colleagues and employees.
Within the scope of my speaking activities, I would be happy to come to your business or institution. In my talk "Elite Sports - Pushing the Limits", I will happily share my experiences in sports and business with you. The follow-up discussion will provide ample opportunity for questions and constructive dialogues. If you are interested, do not hesitate to contact me directly at vortrag@walchhofer.at.
Cookbook "Abgefahren aufgekocht"
Together with Michael Walchhofer, embark on a culinary journey through the Ski World Cup. In his cookbook replete with personal anecdotes, he will introduce you to dishes associated with various World Cup venues. Regional dishes and international delicacies – to cook at home, the finishing touches provided by fun stories and previously unpublished photos. A real page-turner, not just for World Cup fans. This cookbook is available at the reception desks of Walchhofer Hotels Zauchenseehof, Zentral and Sportwelt, or can ordered by email.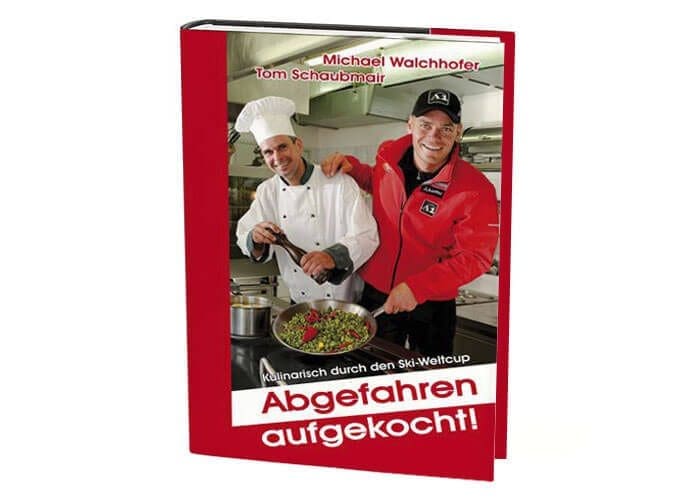 Michael Walchhofer
Hotel Zauchensee Zentral
Zauchensee 16
A-5541 Altenmarkt-Zauchensee
Tel. +43 6452 4090